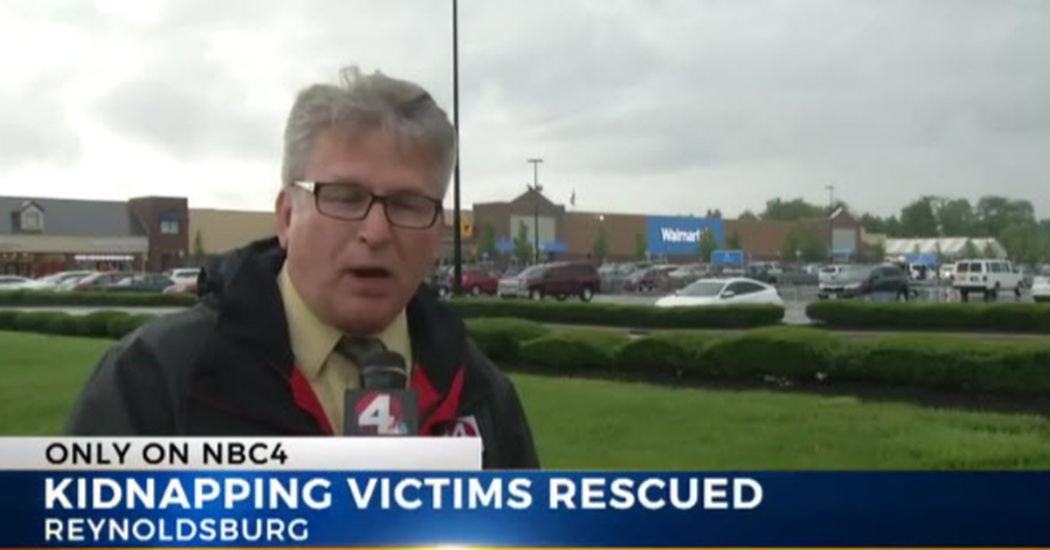 Going to Wal-Mart is an ordinary trip away from home and for some of us, it is something we do daily. We may go to pick up a few groceries or perhaps to get some school supplies for the kids. In most cases, it is somewhat uneventful, save for an odd happening here or there. At times, however, you really don't know what is going to happen until your day unfolds.
That is what Tia Withers experienced when she decided to go down to the local Wal-Mart in her Ohio area. It was an afternoon much like many others but what was about to happen took her by surprise and may have even changed her life. It happened when she was leaving the store and as they were sitting in the car, she saw something that caught her eye.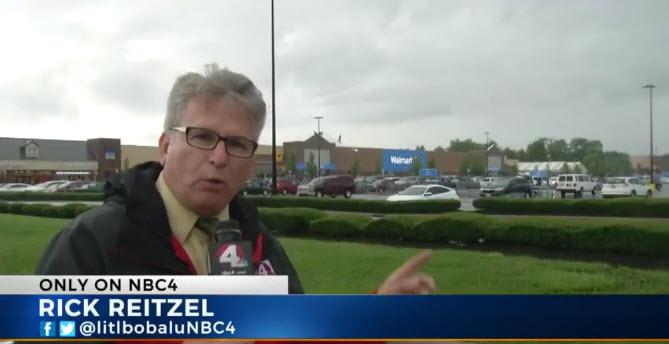 A man was standing nearby with a woman and young boy and they appeared to be nervous. When the man looked away for a moment, the woman caught Tia's eye and said "Help me, we have been kidnapped."
Tia was rather nervous at this point and the man was overheard ordering the couple into the car, which they did right away. It was up to Tia to save them, so she put her vehicle in front of their car, keeping him from moving and called 911.
The man wasn't about to be stopped and he rammed her car! Since she had her children, she quickly stopped in her efforts.
Since she had already called the police, they heard everything. She took matters into her own hand so they didn't get away.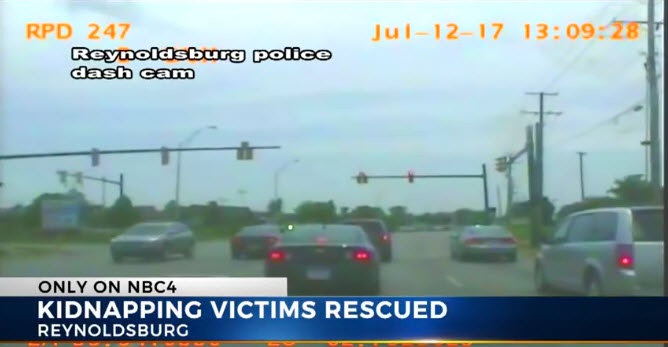 She stayed on the phone with 911 and followed his truck, giving directions to the police as she did. She gave them the vehicle make and model as well as the license place.
The dispatcher helped her to keep calm. Amazingly, the woman in the truck in front of her also called 911 but couldn't talk.
The man in the truck was overheard saying something about Western Union; he wanted money. In the meantime, Tia was still following until the police caught up.
She stayed close to the man and never hung up with 911, even when the police were apprehending him. She said:
"Oh my God, he got out of the car, and he just threw something in the grass."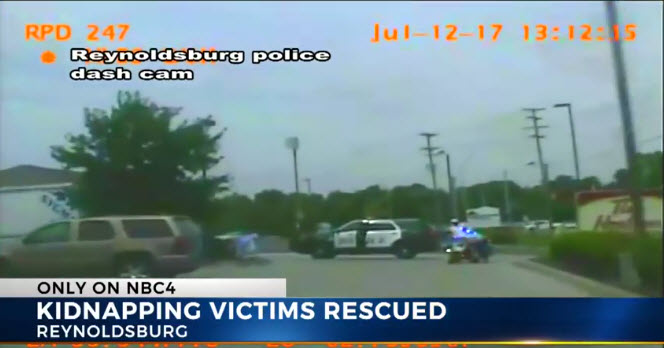 The kidnapper, whose name is Michael McKinney, had abducted the woman and child in North Carolina and headed to Ohio. Drugs were found in the grass where he had thrown them.
The woman and child were frightened but not harmed. In the end, you could hear Tia thanking the Police officers.