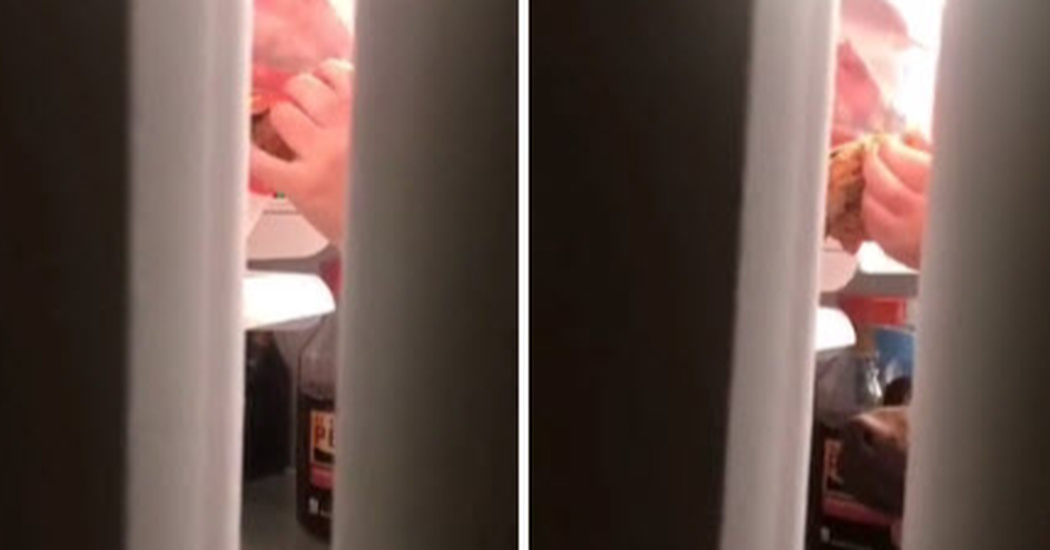 I can remember when I was a young child and it seemed as if I had an appetite that just wouldn't go away. My parents would feed me quite well at dinner time and throughout the day but sometimes, I just needed more than what they were willing to give. Admittedly, I am guilty of sneaking food from time to time but I think this little boy has taken things to the next level.
A mother recently had walked into the kitchen and she noticed that the refrigerator door had been left partially open. At first, she may not have thought much about it but once she looked closer, she saw a tiny hand sneaking fried chicken from a plate inside of the refrigerator. That is when she realized that her little boy had climbed up into the fridge to sneak a snack.
Rather than letting the moment pass by, she grabbed her phone and began filming it right away. The recording of the little thief is priceless but suddenly, we see something that none of us were expecting, including his mother. He wasn't alone in the refrigerator and what she saw may have surprised her at first, but it wasn't long until she was quite amused over the situation. I'm sure that you will be laughing over it once you see what happened as well.
It turns out that the little boy was not in the refrigerator by himself but rather, he had taken the family dog along with him on his little escapade. It looks as if the mother may just have a little bit of trouble on her hands but fortunately, she had the forethought to take a video so that all of us can enjoy what she saw as well.
Facebook video may take a moment to load: