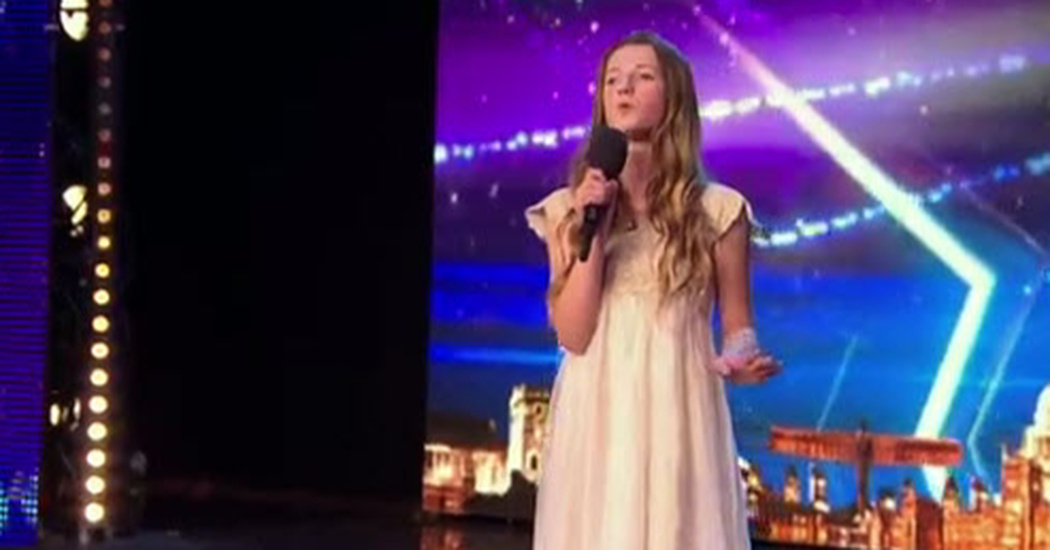 When you stop to think about all of the talented singers we have been exposed to in recent years, it is quite amazing. Not only do we have the famous singers we hear on the radio, we also have the unsung musical heroes that have popped up on some of the television talent shows. They are there for their 5 minutes of fame and sometimes, they show themselves worth of a much longer ride. Maia Gough is one of those performers.
When 12 year old Maia stepped out on the stage to sing, the judges were quite skeptical. She tells the judges that her favorite artist is Whitney Houston and she goes on to prove it. By the time she was finished singing the Whitney Houston classic, I Have Nothing, the entire audience was on their feet. When you hear her singing, you will want to get up on your feet as well.
This young girl really did impress both the judges and the audience with her performance. It is amazing to think that so much talent is shown through these television talent shows and it probably is only scratching the surface. Many of the people who are on these shows will have their five minutes of fame and then fade off into the background. Others will be more famous than they can possibly imagine. Perhaps what is most interesting is the fact that there are still many more people out there who never get the opportunity to show their talent to the world. They still get to display that talent, but it is only for family and friends. It's something that we can appreciate.
Although Maia has always had Whitney Houston as an idol, this particular moment was her time to shine, and she took advantage of it. In the words of one of the judges, it was mind-blowingly fantastic, and we have to agree.