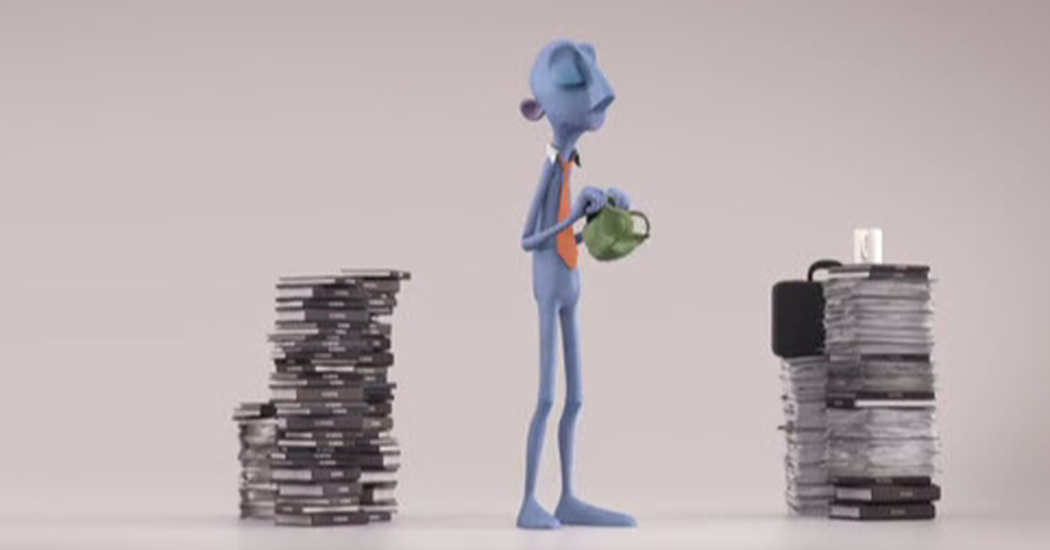 We all need to live in this world but there are times when doing so can be a problem. That is especially true when the world tries to squeeze us into a very small box and when it does so, we don't really have any room to expand or grow. One thing is certain, it does affect your ability to be creative.
When you stop to think about it, our creativity is under assault from the time we enter into the system. The cycle of our lives that we sometimes live on a day to day basis doesn't leave us any breathing room. It begins with school, and we work as hard as we can so that we can succeed in life. Eventually, we have children of our own and we teach them to do the same thing. Not that learning is bad, but sometimes you just need to see things from a different perspective.
This Pixar-like short film, named Alike, is helping people to see beyond their boundaries. It is only 7 minutes long, but it speaks volumes when it comes to looking at life when the creativity is being drained from it by our daily lives. It is also about parenting, and it shows clearly how important it is to allow your children to be creative and not to allow the world around them, or us as parents, to squelch that creativity.
This short film was made with an open-source 3D rendering program, yet it is fantastic in design. In fact, it has even won awards for the design and the message it is sending. Take a few minutes to watch it. You will find it is more than entertaining; it provides a valuable lesson in life.