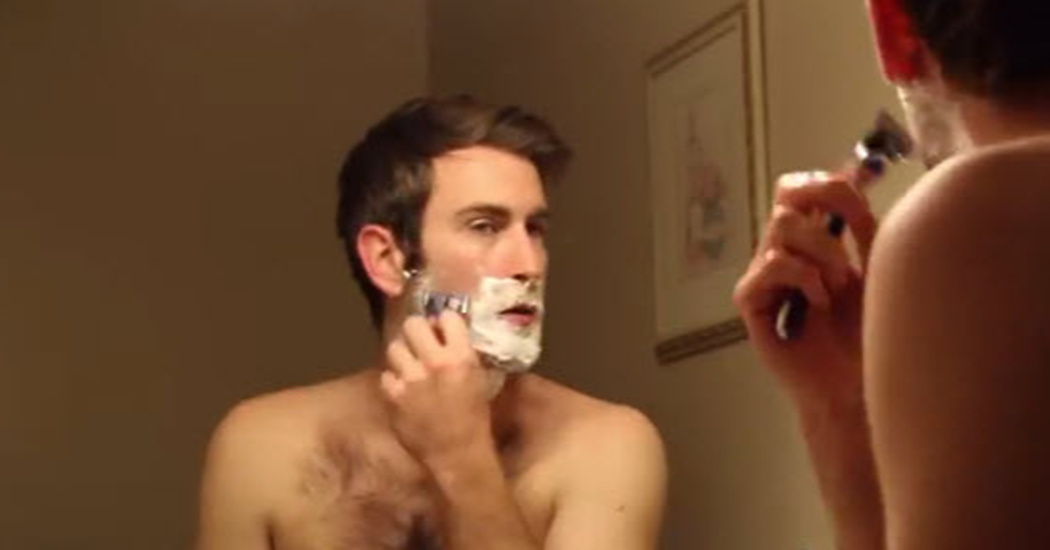 It has often been said that beauty is in the eye of the beholder, and there is nothing quite as beautiful as the love a mother has for her son. In fact, most mothers are not really wanting their children to grow up and that is especially seen when the son begins growing a mustache or a beard. At times, it can be quite difficult for the mother to admit that her little boy has become a man.
From time to time, a mother may struggle with this difficulty and if the son is so inclined, he can give her a present that is beyond compare. That is what this young man did for his mother, when he presented a most unusual Christmas gift to her. He decided he would shave off his beard, and the results are everything that you would hope they would be.
This may seem like an unusual gift, for a son to shave his beard for his mother, but it might not be as unusual as you think. In fact, there are many mothers who do not like their sons having beards. One of the reasons this may be the case is because they always look at their sons as being their little boy, and when they have a beard, it is hard to look at them that way. They may also be from a generation that didn't like beards, depending on the age of the son. In either case, this gift seemed to be the right thing to do.
Actually, shaving a beard is more of a problem for most men then you would realize. Some of them may have been growing it for years and they become quite attached to it, no pun intended. When you see the mother's reaction to what this son did, however, you may just go grab a razor.