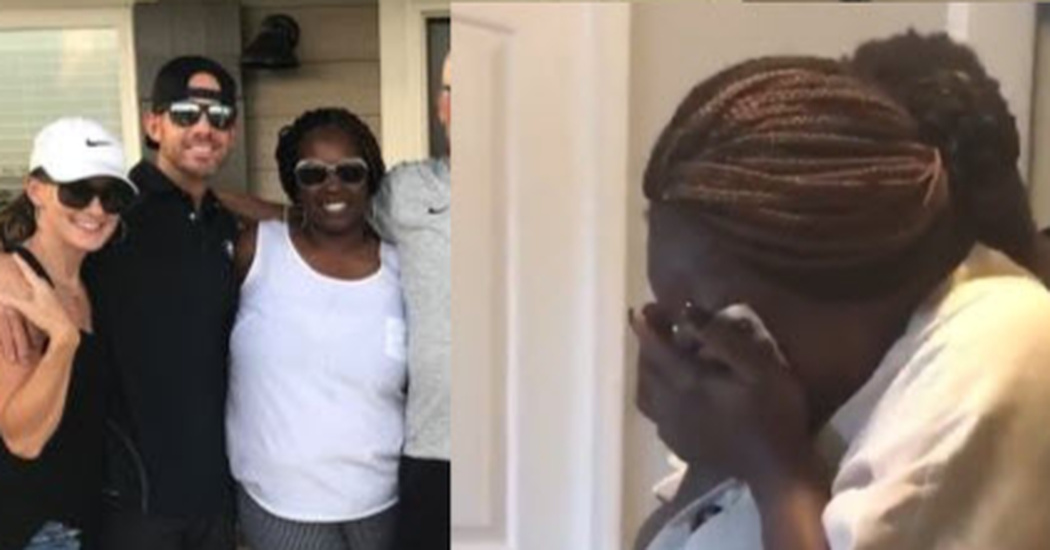 As we go about our day-to-day lives, we often crossed paths with other individuals and don't really give it much thought. Sometimes, those individuals may need some assistance and when we give it to them, it helps them but it also helps us to feel good about ourselves. The fact is, you never know what type of an impact you are going to have on those that you meet.
It happened on a Sunday morning when Chris Wright was on his way to church with his family. There was a woman walking along the side of the road and Chris just couldn't stop thinking about her. He dropped his wife off the church, turned the car around and went back to see if she needed some help.
As it turns out, this woman was walking with a gas can and was going to use her last five dollars to fill up the can and put it in her car, which had run out of gas. Her name was TunDe Hector, and Chris took her and filled up the can with gas. He then gave her the money that he had in his wallet and they parted ways.
Three years eventually passed and his mother was diagnosed with Parkinson's disease. This disease can certainly have an impact on the entire family and they wanted her to receive the best care possible. They hired a woman who told a story about a kind stranger who had reached out and helped her when she was down on her luck. It sounded familiar then as it turned out, it was TunDe Hector.
"We don't believe in coincidence," said Chris' wife, Carmen. "We're a family of faith."
Judy eventually passed away and rather than asking for flowers, they asked that donations be given to TunDe for tuition to nursing school.
They had an initial goal of $1000 but were eventually able to raise $26,000 toward the nursing school tuition.
Facebook video may take a moment to load:

This is a true story of human kindness and compassion. It shows us that there are still many people out there who need our help and there are still people out there willing to give it.
Be sure to share this with your friends on Facebook