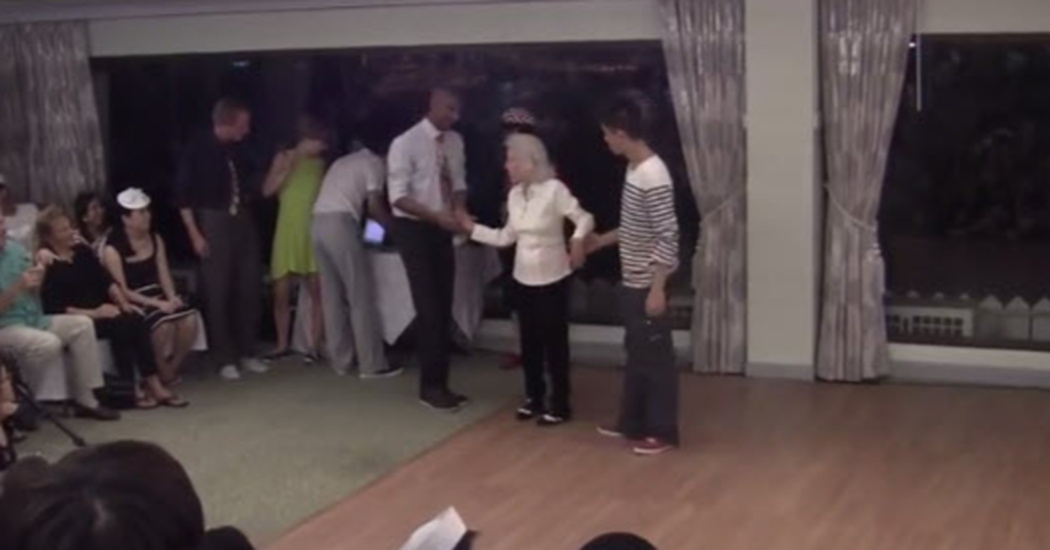 Many of us take a look at the older generation and we don't necessarily give them all of the credit that they deserve. In fact, as they get older, it just seems as if they got slower and it is not uncommon to see an older individual sitting in a chair day after day, just watching the world go by.
Of course, those of us who have a few years of experience behind us recognize that getting older is not a death sentence but rather, it's the time in life when we have the ability to use our experience to our advantage. For many of us, it is also a time to get active and that is going to come through clearly when you see this rather interesting video.
It started when Jean Veloz was celebrating her 90th birthday and she didn't want to do so by sitting idly by and watching everybody else have fun. In fact, she decided to bring her "A game" to the party. It started out when she was shuffling up to the dance floor but once the music started, everything changed. It gave her the opportunity to show that she still has a lot of life left in her and her many years of swing dancing have not left her. It really is inspiring to watch and it is something that you can carry around with you and learn from it as well.
Research has shown that being active in life provides many benefits. Those benefits are also seen when you are an older individual. Staying active can help you to enjoy life to the full and as you can tell, there are going to be times when it allows you to dance like nobody's watching.