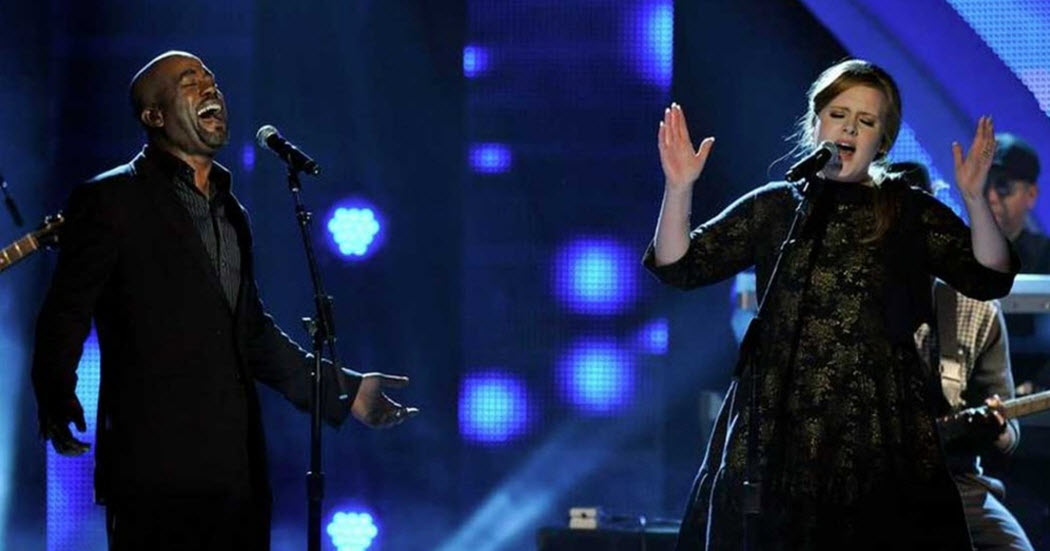 There are certain musical artists that just seem to go straight from unknown to superstar. Any time we turn on the radio, it seems like we are hearing one of their songs and they make us sing along and sometimes, even dance.
The same can also be said for specific songs, and they may have the ability to make us laugh, cry and experience almost any other emotion you can imagine. In this video, you get to see the best of both worlds come together. When Lady Antebellum released the song, "Need You Now," it was an instant success. It went on to win a Grammy award for "Song of the year" and has been played too many times on the radio to count. I have always loved this song but after hearing it on this video, it has soared to new heights.
This song is covered by Adele, a star that many of us adore. She teamed up with Darius Rucker and when you hear the two of them singing together, you will absolutely lose your mind. The emotion comes through brilliantly and if you watch this one once, you are sure to watch it again.