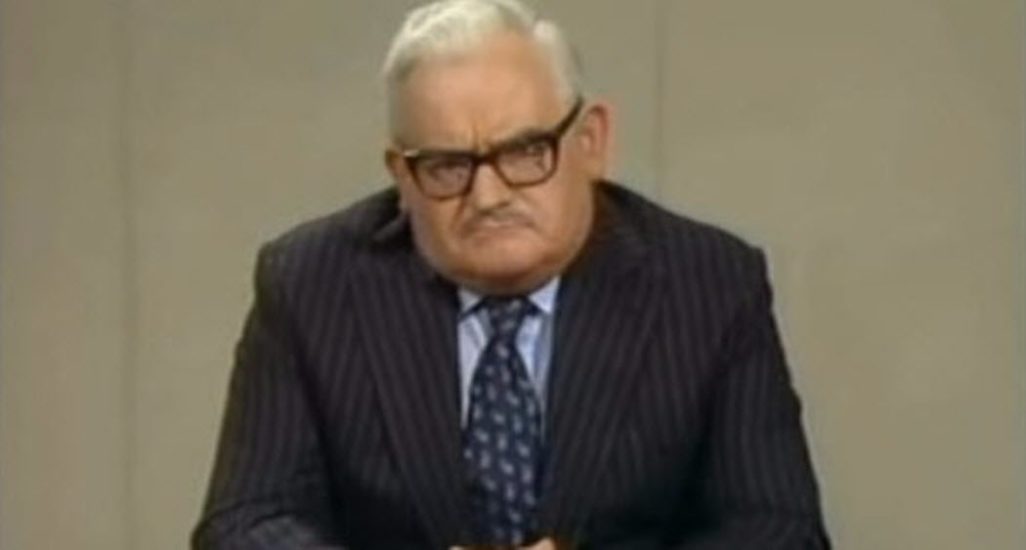 Many of us are familiar with a variety of monologues, some of which make us laugh and others that simply provide us with information about current topics. If you're anything like me, you really appreciate comedians who give a monologue that is able to make you laugh and at the same time, provides you with plenty of jokes so that you could laugh the following day as well. When it comes to this brilliant monologue by Ronnie Barker, you may be laughing for an entire week!
This monologue is his mispronunciation sketch, and it is hard to tell how he is able to keep a straight face while he is doing it. I can't imagine how much practice it must've taken for him to get through this without stumbling, and even down to the song at the end, he is able to stay in character perfectly.
Ronnie Barker was an English actor, writer and comedian. He is known for a variety of roles on British comedy television, such as Porridge, Open All Hours and The Two Ronnies. Although we lost this man back in 2005, is comedy still lives in these perfect skits.